Rick Gold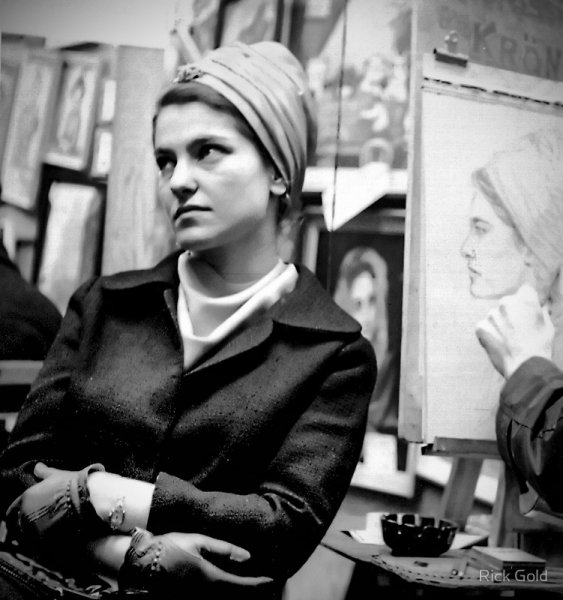 "Greenwich Village Mona Lisa"


"Salvador Dali"
"I am a curious type and I have always been on "the road to find out". My interest in photography grew out of my curiosity regarding the optics and chemistry, but soon took on a life of its own as I started to really SEE the world. in a new way. I am drawn to "landscape" or scenic photography and also capturing decisive fleeting moments." Rick Gold has been a dedicated photographer for over 50 years, he has had the opportunity to photograph historical figures and events such as Salvador Dali, the construction of the World Trade Centre and the destruction of Penn Station. He is based in Sag Harbor, New York and is currently retired, but still carries on taking photographs. His passion started with black and white film and a basement darkroom, yet he has embraced digital technology as a powerful tool. Much of Gold's current work has been volunteering a lot of his time to his local community, know for many years as the districts official – 'unofficial' photographer, capturing such events as: school plays, homecoming parades, Whaler Day events, and much more. Film's Not Dead chose Gold's 'Mona Lisa' portrait as he portrayed an iconic painting in a modern way, through cleverly positioning the artists sketch in the corner of the image. In turn creating a beautifully composed image. Congratulations again to Rick Gold for becoming Aprils featured photographer.
Don't forget to take a look at the interview with Rick Gold:
1. When did you become interested in photography?
As a youngster, interest in photography first grew from my interest in science. I was fascinated by the lenses and chemicals. My first camera was an Ansco 620 rollfilm camera, and I made contact prints from the negatives. The year was around 1959. My photography really took off in my teens and early twenties. I took the Greenwinch village Mona Lisa when I was 18.
2. Where's your favorite place to take photos?
New York City streets, and scenic country like the Chesterfield Gorge in MA. Candid photos of school performances and shows.
3. What do you think of the current state of photography?
Much has been gained, and something has been lost. It has become much easier for anyone to take a good picture.
To see more of his work, click on the link below: