Want to see what it's like to flip through the first photo book that ever appeared in the world? The online show Objectivity recently paid a visit to The Royal Society in London to see its copy of Photographs of British Algae: Cyanotype Impressions, a 1843 book by English botanist and photographer Anna Atkins that's considered to be the first book ever to be illustrated exclusively with photographs.


Only 17 copies of this book are known to exist in the world, and the Royal Society's 403-page, 389-photo copy is thought to be "the only existing copy of the book as Atkins intended." Other owners of this book include the British Library in London, the Metropolitan Museum of Art in New York City, and the New York Public Library.
Copies of this book sold for £133,500 (~$200,000) and £229,250 (~$350,000) at auctions in 1996 and 2004, respectively.
The photographs in the book aren't standard photos captured with a camera, but rather cyanotypes (as the title suggests). Atkins placed the algae specimens directly onto photographic paper and then exposed the paper to light, creating silhouette photos of the algae once the paper is developed. Here are some of the photos in this famous book: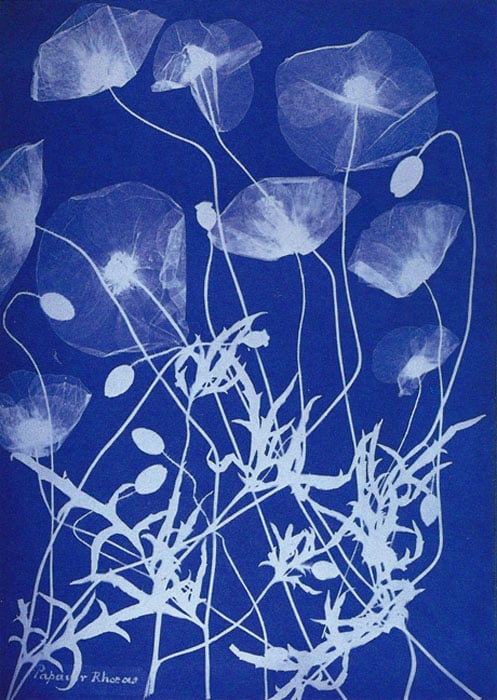 Because of this book, it is believed that Atkins may have been the first woman to create a photograph (Constance Fox Talbot is the other woman whose name comes up in the discussion regarding the earliest known female photographer).