What Happened to Portra?
Charlie
June 6, 2017
In light of what's happened so far this year, we thought it would be a great time to catch up with Lars Fiedler of Kodak Alaris about how things are going, their big announcement, and where has our beloved Portra been hiding?
You may remember the name Lars Fiedler from our previous interviews, and the now cherished  'Letter to Film's not Dead fans' that he sent to us all when Kodak were emerging from bankruptcy and Kodak Alaris was born, after the whole Chapter 11 saga.
Heres's a link to the previous interview in case you missed it: FND in conversation with Kodak Alaris
And the: Letter
Massive thanks to Lars as always!
Without further adieu…
Charlie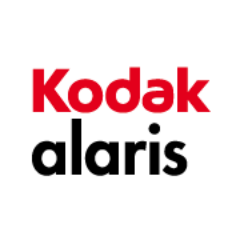 Lars Fiedler
I'm good thanks. Business is keeping me very busy since I've been back after the new year break – but no complaints, loads of exciting projects going on. Including, let's not forget, our announcement at the beginning of the year to bring back Ektachrome! 
Charlie
The announcement of the year no!?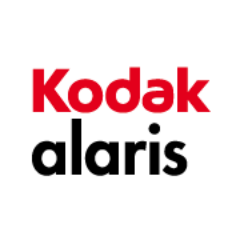 Lars Fiedler
Yes, definitely! It created quite some excitement amongst the film lovers out there. We have had loads of positive reactions. So we are thrilled and excited about this and very much look forward on making it happen. 
Charlie
Ok, so I now have to ask you directly, may there be something else exciting coming up in the pipeline, of course you don't need to answer…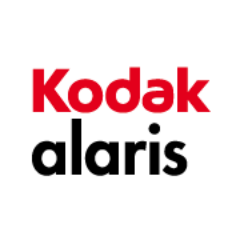 Lars Fiedler
Hahaha - that's almost everyone's questions and there are loads of rumors and discussions going on about what's next. With the announcement of us and Eastman Kodak jointly relaunching Kodak slide film, we are ultimately proving that film is alive - or clearly not dead! ;)  What's a better point to make than to bring back a product that we had originally discontinued because it had become very niche. To be fair, the demand had been dropping on Chrome quite dramatically, and that was the key reason to stop doing it. But we've pushed to get it back because we see that film these days, while still relatively niche, is clearly showing ongoing demand and positive trends. And we believe in the potential of film. Look at vinyl records and how they enjoy an amazing revitalisation. While I will not predict the same will happen with film, I think there are clearly similarities between the two.  However, we are here to support all you guys, all the shops and consumers out there that share our love of photographic film. So let us bring back the legendary Ektachrome first - and take it from there.  
Charlie
It's ultimately reassuring to hear those words, I remember in one of our previous interviews you had mentioned the decline of the Chrome films and I thought it quite poignant, that the announcement this year was the return of Ektachrome. In terms of the era of our previous interview, with Chapter 11 and everything else, it's almost full circle.  It's also interesting to hear about your working relationship with Eastman Kodak and your partnership in bringing back Ektachrome…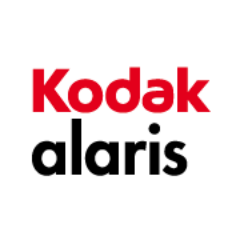 Lars Fiedler
Our business is all about Imaging – and helping unlock the power of images. Together with another business unit called Information Management, we form the new company called Kodak Alaris since late 2013. On the imaging side of the business we are actively working in the product categories traditional film, traditional paper and media and that is also the instant printing solutions that we cannot forget about. The motion picture business remains with EKC, so the film production sits with Eastman Kodak, that's why I'm saying we've joined up to bring chrome films back. Quite frankly without them agreeing to re-invent it and produce it we would not be able to relaunch it. Another reason I'm saying we are jointly bringing it back is because it will be us selling the 35mm format of Ektachrome, and it will be Eastman Kodak selling the Super 8 format. 
Charlie
It's very interesting actually, seeing new roots growing from both companies…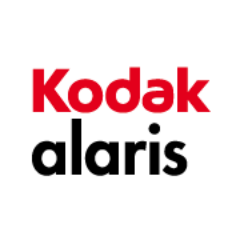 Lars Fiedler
To be honest I cannot comment to much on EKC and what their plans may be. With regards to the relaunch of Ektachrome, EKC's decision to launch a Super-8 movie camera provided us with the perfect opportunity to do so.  Together our combined scale makes this a viable project. I mean obviously it's in our interest, because of the nature of our business, which is not linked to motion picture. We have conversations about demand and we said, let's give it a chance and relaunch one slide film. 35mm, we thought is obviously the one. Apart from historic sales of Ektachrome, we also looked at which format is mainly used by people shooting Chrome film today and that's clearly 35mm.
Charlie
I suppose now is a good time to ask, when we previously spoke about the discontinuation of Ektachrome, you mentioned the market being very mature and in decline, this was around 2012/13, I was wondering if you have noticed any recent trends about who is buying film?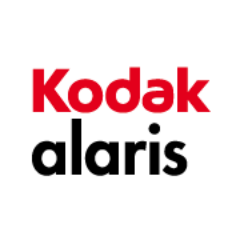 Lars Fiedler
I would say my statement about the market in general is still true. It is a pretty mature market with technology pushed to its best. But: it's no longer in significant decline, which is usually the norm for mature markets. Over the last 100 years we have proven what is possible, we've come up with continuous improvements, in the area of film technology and film emulsions. Now, I guess it's not about just making the films better, it's much more about scanning the market and watching if there's a growing demand or positive trends we may be able to foresee, and ultimately: what's the best portfolio to serve those film shooters out there best? The good news to all the film lovers out there I guess is that film demand supported us to maintain pretty much the same range as when we have had the interview backend of 2012, and clearly: we have no plans to reduce our portfolio! It's rather the opposite, i.e we are scanning the market to support opportunities and sustainable demand for re-launching film – as we are proving with our plans to bring back Ektachrome. Even though, and this is what I want to stress, we can't tell yet what exactly the concentration and the specs and features of Ektachrome will be. It's easy to pull a recipe out of the cupboard but it's quite challenging to find the same ingredients, as some might simply not be there anymore. It could be a E100G or as close as possible. The key thing to me is, that it gives an awesome result, what exactly the levels will be like I don't think that's of primary importance. It's really about having a Chrome film and enabling those guys that love to shoot Kodak slide film to do so.
Charlie
  I think it's great news on every front to be honest with you, I'm much the same as you, there isn't anything quite like having a colour positive film in your hand.  One thing I've got to ask Lars, I've been hearing it from all over the place, and I'm not sure if it's a UK problem, European or Worldwide, but, Portra, having any issues coping with the demand?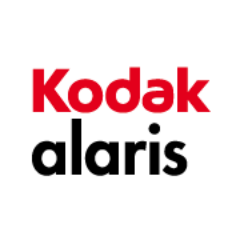 Lars Fiedler
Well just overwhelming demand – if you want to call that an issue! 
Charlie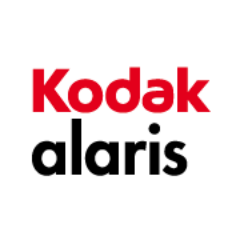 Lars Fiedler
The real issue is us meeting the overwhelming demand we're enjoying. Especially in the last couple of months, which kind of hit us by surprise. We really enjoyed a very good and solid, prosperous demand throughout 2016. While that is true basically across our whole range, I would say that our Portra Films are sort of the stars of our portfolio alongside the classic Tri-X. Since beginning of this year, the Portra films have seen somewhat of an uptake which were obviously trying to respond to as quickly as possible. We've certainly upscaled production and refilled our central stocks. It should be coming down the pipelines. So we did struggle for a couple of weeks but we're clearly back on track meeting all the demand on us – and you should all see that very soon in your local retailer.
Charlie
Amazing news Lars! I'm looking forward to it! I remember there was a time last year when I was looking through magazines and realising that almost everything was on Portra and hearing that it was becoming incredibly sort after, especially for a new generation of photographers.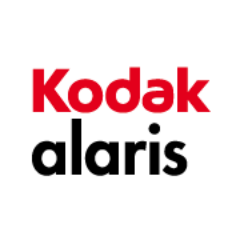 Lars Fiedler
Well I can absolutely mirror that. It's especially exciting to hear and see that also fashion photographers have some preference to shoot film whenever they are allowed to or wherever it makes sense. It's all about timing, right? If you look eg at National Geographic or landscape / travel photography in general,  they kept shooting projects on film. But fashion was going all digital, so it's really exciting to see it back on film.
Charlie
It's so reassuring that those creative industries are starting to appreciate film again. I think things are definitely going the right way, they're milestones I suppose, especially after sitting with you after Kodak had gone into Chapter 11, with the apparent death of film.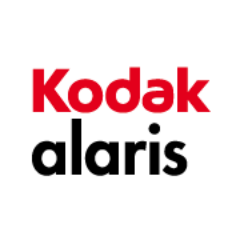 Lars Fiedler
As I told you back then, even before Chapter 11, whenever Eastman Kodak made an announcement, the response was, "Ok, now film's dead" – which clearly: IT'S NOT! We kept on saying that, and again, I need to repeat myself. What's more reassuring news than bringing back an iconic film like EKTACHROME. So clearly: Film's not Dead! 
Charlie
On that note Lars, I'm sure a busy man and I'll let you go. Great talking with you today, thank you for the time.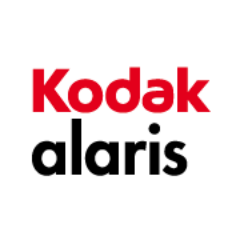 Lars Fiedler
Updated:July 15, 2017